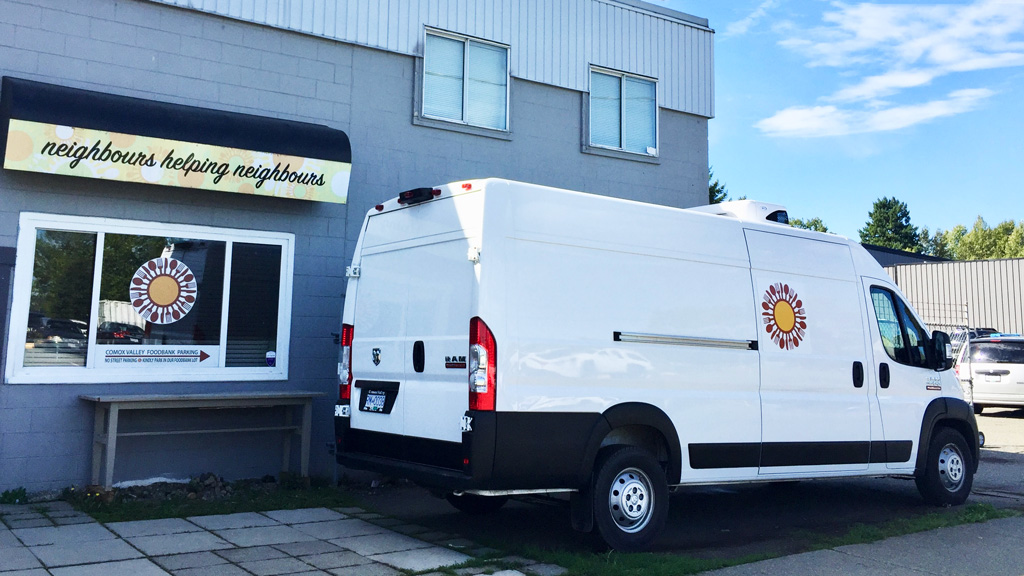 Food Rescue is an important part of the Comox Valley Food Bank's long-term sustainability strategy to feed local residents. The Food Bank acquires the short dated or excess food from local grocery stores, farmers, and the community, then redistribute these perishable products to those experiencing food insecurity. This important initiative cuts down on food waste, aligning with the Comox Valley Waste Management's goal of diverting 70% of collective waste from being landfilled, and helps to feed people at the same time.
The Comox Valley Food Bank has been rescuing food in the Comox Valley for over 10 years. They currently pick up fresh produce, dairy, baked goods, meat and other grocery items each day from at least fifteen local grocery stores and vendors each week.
"Without this program, there wouldn't be such a wonderful variety of fresh and healthy food items available for our clients," says David Reynolds, Executive Director.
Staff and volunteers work hard to keep food at optimal temperature during transport as per food safety guidelines. The recent acquisition of a larger refrigerated van allows volunteers to easily manage food temperatures and increases the range and volume of food items they can pick up. "We are always grateful for the generous donations we receive, (especially as we move into winter), and we're excited to grow the program with our new refrigerated van," adds Reynolds.
The Comox Valley Food bank supports 2,000 local residents each month with emergency food hampers and is continually growing.
To learn more about donating to the Comox Valley Food Bank, email administration@comoxvalleyfoodbank.ca or call 250-338-0615.