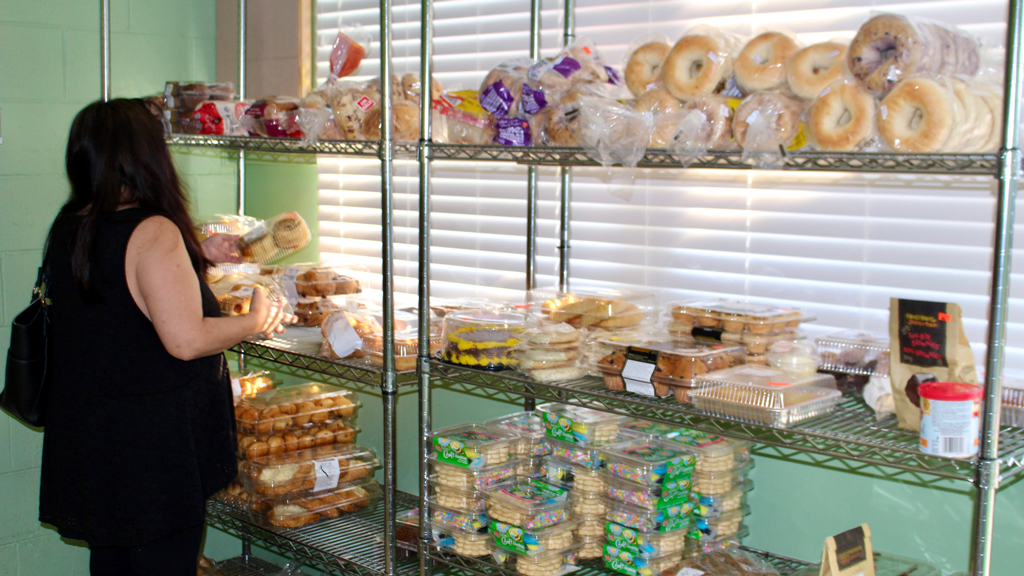 As the weather gets colder, the need for donations grows at the Comox Valley Food Bank as families and residents begin to feel the pinch of the holiday season. "This is the time of year when there is limited fresh produce coming in from our farm donors," says David Reynolds, Executive Director. "We rely more heavily on our Food Rescue Program, and donations from the public to fill in the gaps as the demand grows."
The colder months can bring food insecurities, which brings more people to require the Food Bank's services, and staff and volunteers want to make sure they can meet that need. "The number of clients we are serving grows each week," adds Reynolds. "Right now, we are taking as many donations and new clients as we can."
Residents can donate all food and household items directly to the Food Bank (#1-1491 McPhee Ave.) between 9:30 – 2:00 pm Monday to Friday. Monetary donations can be made by cheque or cash to the Food Bank as well, or online through canadahelps.org. An easy way to make regular donations is for residents to offer their refundable bottles and cans to the Comox Valley Food Bank account at the Puntledge Return-It depot.
"We always welcome new clients so if you or someone you know can benefit from extra weekly food, please drop in anytime between 9:30 am to 12:00 pm," notes Reynolds. Weekly clients can take fresh fruit and vegetables, eggs, dairy, proteins, grains and any other household items they need. Monthly hamper clients receive extra canned goods, pasta, dry goods, snacks, and more. The Food Bank still has space available in their monthly Home Delivery Program for clients with mobility issues, and pre-registration is also required.
The Comox Valley Food Bank currently assists over 2,000 local residents each month and is always welcoming to new clients, whether they need access to food temporarily or ongoing.
Get in touch by email administration@comoxvalleyfoodbank.ca or call 250-338-0615.